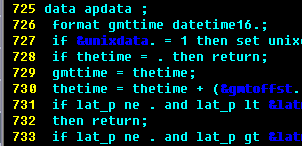 There was some discussion in one of my SAS posts about where to find SAS help and communities. It seemed like a pretty useful topic so I thought I'd expand it a bit and make a post out of it. First, let me say I'm not the most knowledgeable since I'm more of a find-wall-bang-head type of programmer but I did my best to dig up some possible answers. If anyone has any other suggestions, feel free to leave them in the comments.
Offline, there are also SAS user groups. I often get emails from our local one but I've never actually gone. The SAS company also has trainers that travel and teach quick classes. Our university stats department brought in one to teach a couple short two-day classes about statistical functions and macros. The classes were pretty good although I'm not sure how much it cost or how frequent they are. It might be worth checking on if you're near a university.
Finally, you can also read my poor attempts at explaining SAS macro variables and SAS macros. Also, if you have any specific questions you can try asking in the comments here and if it's not too time consuming I'll try to lend a hand.
2007 11 15